JAGUAR ALL-ELECTRIC AND HYBRID CARS
Shopping for an all-electric or hybrid Jaguar car? Our range of all-electric and hybrid cars are a bold expression of legendary Jaguar performance and luxury, all with intelligent technology and beautifully progressive designs. Find your perfect combination of performance and efficiency at Jaguar Hinsdale. Our selection of hybrid models combine electric efficiency with gasoline range. Explore our options of Plug-in Hybrid (PHEV) models as well as our Mild Hybrid (MHEV) models.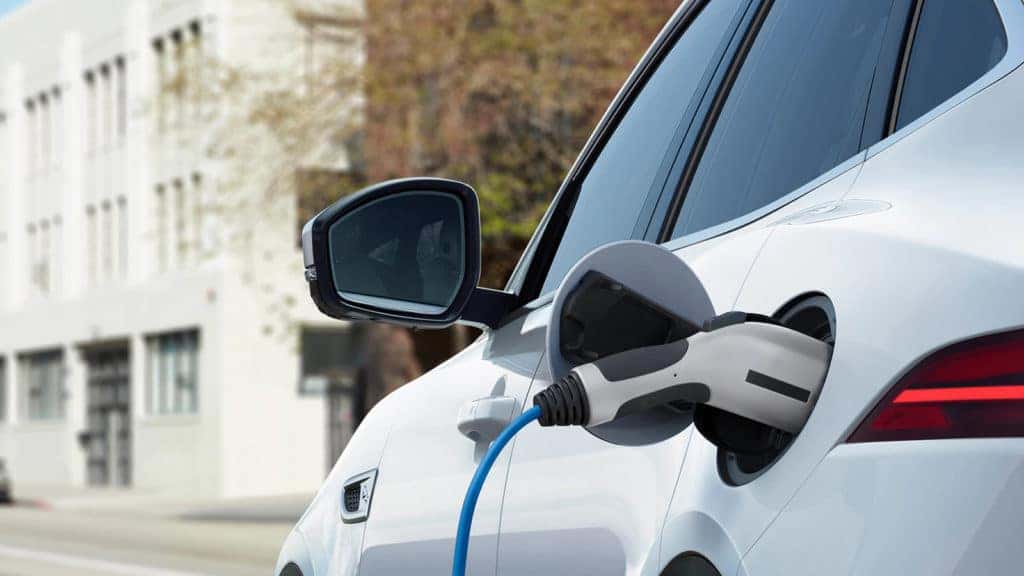 ALL-ELECTRIC (BEV) CARS
JAGUAR I-PACE
The Jaguar I-PACE is our first all-electric SUV, that goes zero to sixty in 4.5 seconds. This all-electric sport-cars combines performance with zero tailpipe emissions.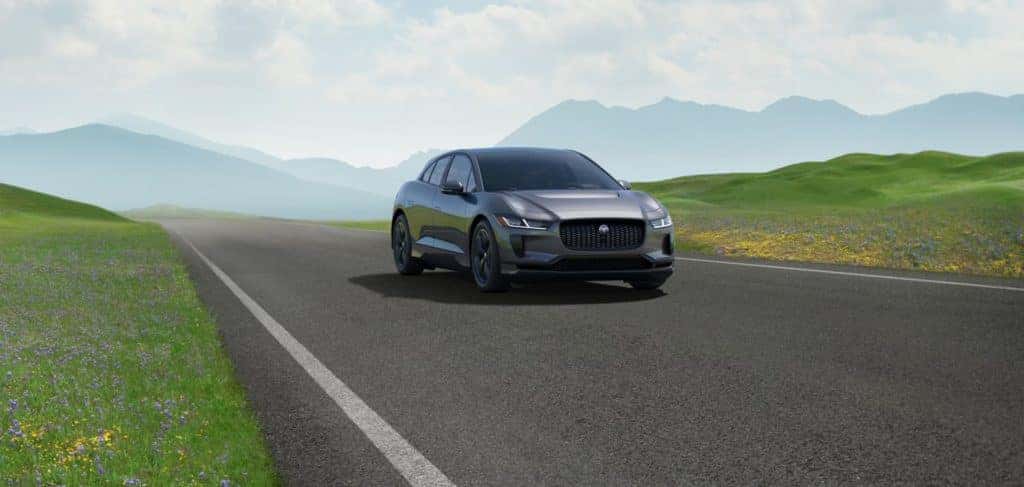 LEARN MORE ABOUT THE JAGUAR I-PACE
PLUG-IN HYBRID (PHEV) CARS
JAGUAR F-PACE All the benefits of a Plug-in Hybrid with all the joys of a compact SUV. Jaguar E‑PACE is a unique combination of looks, agility and dynamic driving.
JAGUAR F-PACE Our luxury performance SUV offers an exciting combination of Plug-in Hybrid efficiency, everyday practicality, dramatic design and sporty handling.
LEARN MORE ABOUT THE JAGUAR F-PACE
LEARN MORE ABOUT THE JAGUAR E-PACE
JAGUAR HYBRID CARS EXPLAINED
HOW DO PHEVS WORK? A petrol engine and electric motor combine to give you optimum performance and efficiency. Driving in full Electric Vehicle (EV) mode or combining it with petrol in Hybrid mode is completely up to you. In full Electric Vehicle (EV) mode, the battery can be charged by external power sources and regenerative braking.
WHAT MAKES THEM EASY TO LIVE WITH? The battery in a Jaguar PHEV is able to deliver up to 39 miles​ (Jaguar E‑PACE)* and up to 53km/33 miles (Jaguar F‑PACE)* of range from a single charge. This makes it perfect for daily commutes with zero tailpipe emissions when in full Electric Vehicle (EV) mode. It can easily be recharged overnight using a home charger or domestic plug socket, and with the ever-growing network of public charging points.
WHAT ARE THEY LIKE TO DRIVE? A PHEV is virtually silent in full Electric Vehicle (EV) mode, and for optimal refinement, ensures a seamless transition when switching back to the engine. With the use of Hybrid mode – combining the electric motor and the engine – performance is precise and uncompromising, boosting power for smooth and spirited acceleration.