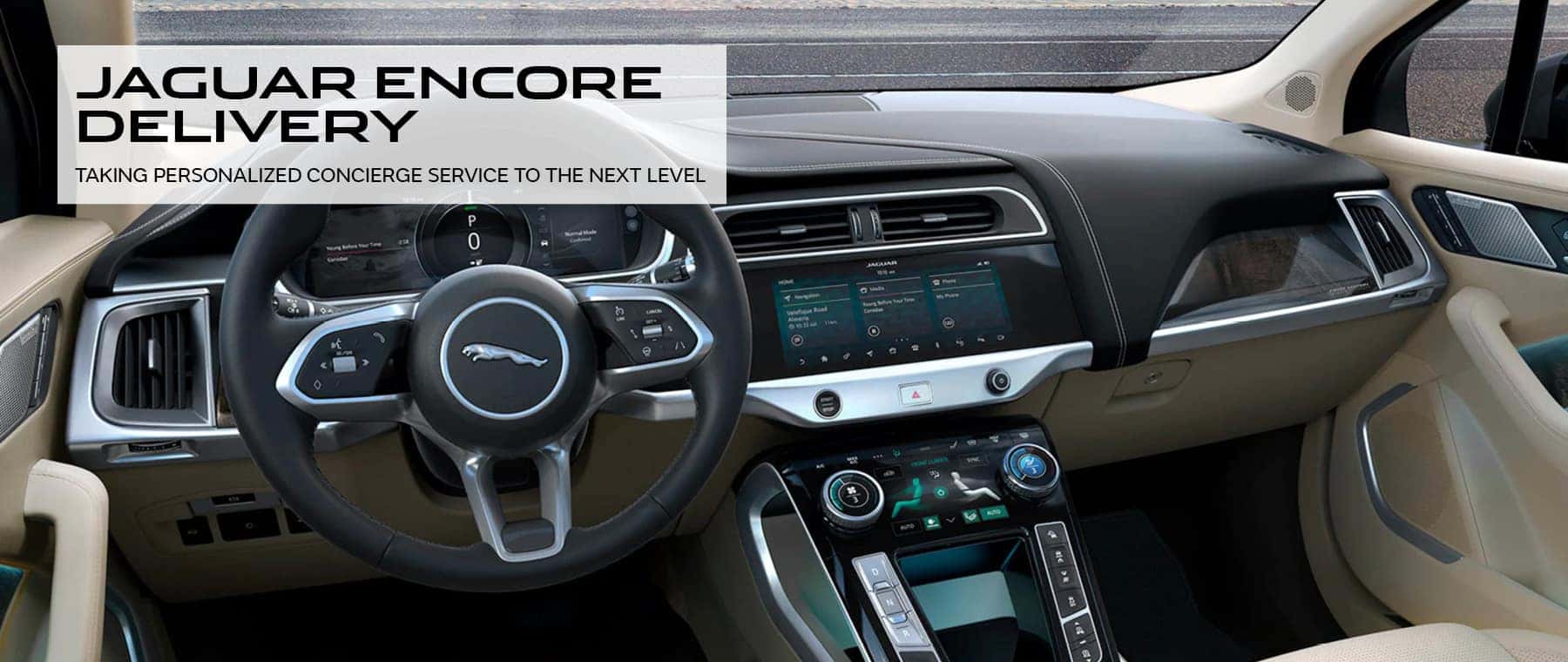 Customers will be contacted after their purchase with the complimentary option of receiving an Encore re-delivery of their vehicle by our Encore Delivery Specialist. We value our customers, which is why we have set up a dedicated team to help assist customers with their new vehicle.
Those who choose to accept our offer will have an appointment set up and one of our factory certified specialists will travel to any area of general convenience to the customer; be it a home, office or tennis club, our team's number 1 priority is to ensure that our customers have a full understanding of all features, functions and technology on their new vehicle.
What Is Encore Delivery?
You've heard of an encore-when the audience is so taken by a performance they want another go; that's the principle behind our 'Encore Delivery Program.' When we first deliver your new Jaguar, the excitement can take over and sometimes you'll forget to ask how a certain feature works, and you simply can't know what kind of questions are going to arise within the first few weeks of ownership. That's why we will come back!
About 15 to 20 days after you first take delivery, we'll perform an Encore Delivery. This provides the following benefits to you:
We can clear up any confusion about how certain features work or what they're capable of.
We can answer any questions not initially covered.
Our team can answer questions and explain features you might not have known to ask about at first.
We can instruct family members and other co-pilots on how to operate the vehicle and its many features, especially if they missed the first delivery.
We think it's easier to learn about your new vehicle in an environment that feels familiar and comfortable, so when we come out to you, you get that home-field advantage.
Meet Our Encore Delivery Specialist
Vanessa Medrano