Exterior Design
The 2024 Jaguar XF boasts a timeless and sophisticated exterior design that exudes a sense of power and agility. A sweeping roofline, sculpted body lines, and an iconic grille with a prominent Jaguar emblem contribute to its distinct and commanding presence on the road. The LED headlights and taillights, as well as the sleek alloy wheels, complement the XF's graceful aesthetics while ensuring excellent visibility and improved aerodynamics.
Interior Comfort and Luxury
Step inside the 2024 Jaguar XF, and you'll be greeted with an opulent and spacious cabin crafted with the finest materials. The interior seamlessly blends contemporary design with classic elements, creating an ambiance of refined comfort. Soft-touch leather upholstery, premium wood trims, and metal accents adorn the cabin, while the ergonomic seats provide exceptional support during long drives.
Passengers are treated to an array of modern amenities, including a cutting-edge infotainment system, advanced climate control, and a premium sound system. Additionally, the intuitive touchscreen display serves as the control center for various vehicle functions, making it easier than ever to personalize your driving experience.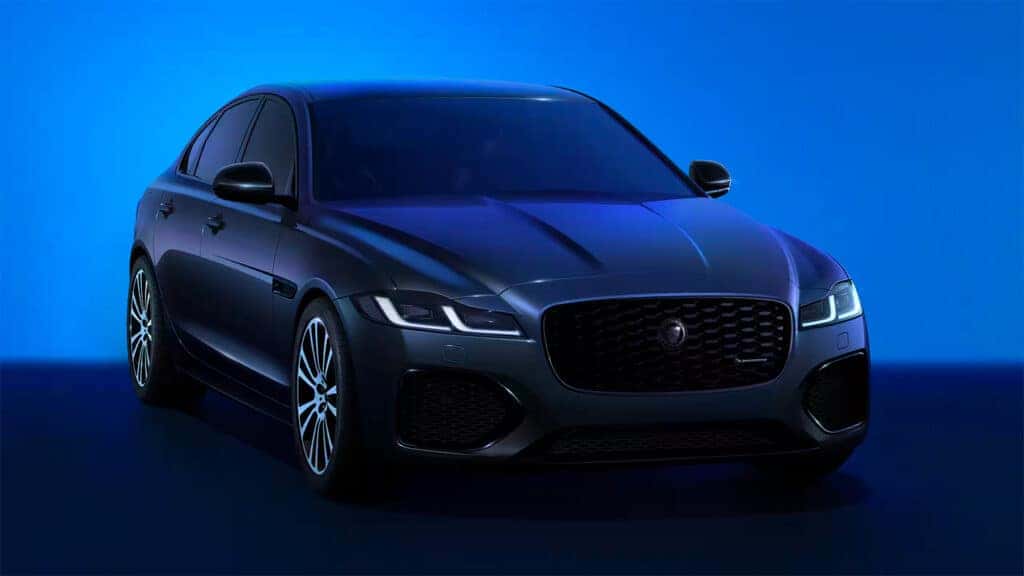 Performance and Efficiency
The 2024 Jaguar XF excels in delivering exhilarating performance without compromising on efficiency. Under the hood, the XF houses a range of powerful engine options, each engineered to deliver smooth acceleration and dynamic handling. The available all-wheel-drive system ensures optimal traction, making it ideal for all weather conditions and road surfaces.
Jaguar's commitment to sustainability is evident with the introduction of hybrid and electric powertrain options for the XF lineup. These environmentally conscious alternatives not only reduce emissions but also provide a silent and seamless driving experience, showcasing Jaguar's dedication to a greener future.
Advanced Technology and Safety Features
The 2024 Jaguar XF is equipped with state-of-the-art technology that enhances both driving pleasure and safety. The advanced driver-assistance systems provide an extra layer of confidence on the road, with features like adaptive cruise control, lane-keeping assist, blind-spot monitoring, and automatic emergency braking.
The infotainment system is compatible with smartphone integration, offering seamless access to navigation, music, and hands-free communication. Additionally, the XF's connectivity features enable remote access, allowing drivers to control certain vehicle functions from their smartphones.